Financial Assistance
For many families, child care is the single greatest expense in their budget. If you need assistance paying for child care, one of the programs below may be able to help. Please contact us if you have questions about eligibility or how to apply.
---

The Child Care Access Means Parents in School (CCAMPIS) Program authorized by the Higher Education Act and administered by the U.S. Department of Education, supports the participation of low-income parents in postsecondary education through the provision of quality licensed, nationally accredited campus or community childcare services for children 6 weeks to 12 years old.
The CCAMPIS Grant Program at Iowa State University was funded for the first time in 2001 and is administered by the office of Child Care and Family Services. Undergraduate, graduate, and professional student parents are eligible to apply to the CCAMPIS Grant Program. Student parents who have enrolled their child at one of our campus child care centers may receive up to a 100% discount on monthly tuition. Additional information, including an application for funding, can be found using the links below.

---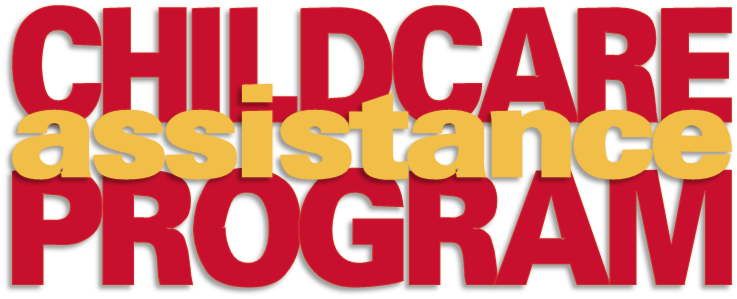 The CAP (Childcare Assistance Program) Scholarship is funded by the Office of Student Financial Aid and administered by Child Care and Family Services. Scholarships are awarded by semester to reimburse the out-of-pocket costs for child care services. There are two types of CAP scholarship: CAP-U and CAP-G.
Eligibility Criteria & Program Details   
The CAP-U scholarship is awarded to eligible U.S. citizen Undergraduate Students in amounts up to $1,250 per semester. Applications for CAP-U scholarships are accepted until all funds have been awarded but no later than May 1. If/when all funds have been awarded, this page will be updated and the application removed from the site.
The CAP-G scholarship is awarded to eligible Graduate Students and International Undergraduate Students in amounts up to $750 per semester. The application window for the 2022-2023 academic year is closed. The application window for the 2023-2024 academic year will open on August 1, 2023.
---

Child Care Assistance (CCA) is available to the children of income-eligible parents who require child care services due to employment or education. CCA is administered by the Iowa Department of Human Services and provides payment for child care services directly to your child's care provider.